Adult Services, Health & Housing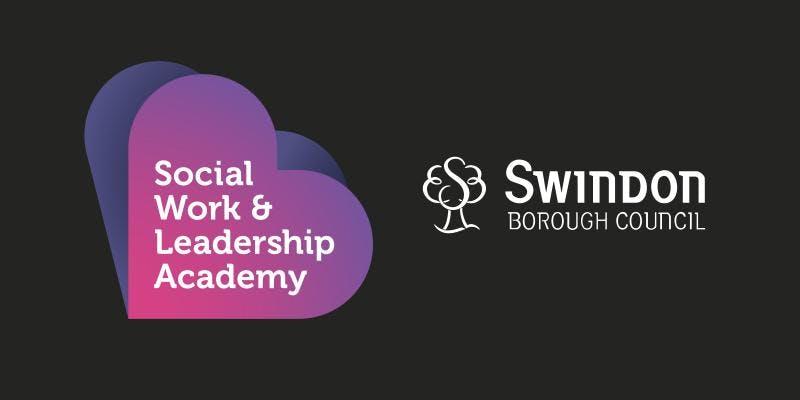 We're committed to helping residents feel safe, capable and confident. And we'll be even better with you.
At Swindon Borough Council, we are bold and ambitious in our plans, with a clear vision and direction for the future. Our status as one of the UK's fastest growing towns is driving transformational change across our organisation, most significantly within our highly valued Adults' Services teams.
It is a great time to join our Adults Services teams as we continue to transform and expand, resulting in us recruiting for a variety of roles across the directorate.
We are currently re-structuring the service to improve our practice & provide more support for our teams.
Clare Deards, our Director of Adults Social Care, has a clear vision for the service.
"My ambition is to see Swindon Borough Council working in and with its communities, recognising and celebrating strengths, co-producing services that enable all people to lead their best lives.

The Adult teams are provided with the training, tools and processes to ensure that they can deliver excellent strength-based services in real partnership with people."
Clare's vision is echoed by our Social Workers who recognise the strengths we have to offer as a progressive, forward thinking employer:
"Adults Social Care is a great place to work, always looking to evolve, great peer to peer support and more autonomy. I live locally and can cycle to work & I am given lots of flexibility which really suits my working style"- Joel, Adults Safeguarding Team.
Anthony is an Assistant Care Manager in our Transitions Team, having worked in our Hospital Discharge team previously, since joining us in 2018. He says
"I previously worked in Domiciliary Care & was attracted to join Swindon Borough Council as I had heard great feedback about the working culture. There are many opportunities for progression- professionally and personally, I am being supported through an apprenticeship and there is a real collaborative approach, working In partnership with managers, with supportive teams and colleagues."
Progression is a key theme of what our employee's value- Leona was given a clear progression route that has seen her develop from Social Worker to Assistant Team Manager to Team Manager.
This year, we introduced dedicated resource to support, nurture and develop our newly qualified Social Workers undertaking their Assessed and Supported Year in Employment.
As well as continued professional development, Leona really values the supportive culture.
"The strength of the safeguarding team is the support network, you are never working in isolation, there is vast peer support and you can bounce ideas off people, always someone there to listen."
We are committed to equality, diversity & inclusion and have an active diverse employee led forum, the Altogether group, who monitor and suggest improvements for equality of opportunity and progression for underrepresented groups.
To find out more or to arrange an informal discussion with our social workers, please email: resourcing@swindon.gov.uk
Opportunities available
We have expanded our Adults Services teams, a reflection of our commitment to providing the best service to our residents & building on our excellent relationships with our partner organisations.
Our Adult Social Care teams comprise of: Older People & Physical Disability, Hospital, Reablement, Safeguarding, Mental Health, Deprivation of Liberty and Best Interest Assessment.
We have vacancies across our core teams at the following levels:
Qualified Social Worker
Experienced Social Worker
Advanced Social Worker
Assistant Team Manager
We will look to you to share your knowledge, influence decisions and drive real, positive change. With your contributions, we will achieve our vision of a prosperous, re-vitalised Swindon by 2030 together. And you'll be proud to say it was made better with you.
For current roles within our Adults Services teams please visit: https://jobs.swindon.gov.uk/homepage/job_search/adultservices
Our offer to you
We recognise that getting the best outcomes for our Adults means getting the best from you and we have listened to what our Social Workers and our Managers most value.
Please see our Rewards and Benefits offer for more details.
As an employee, you will receive a diverse and exciting environment in which to work, encouraging creativity and innovation whilst recognising the need to support ongoing personal development and a flexible work life balance.
Provider services
Alongside our social work services, we also provide good quality and caring service provision in residential care, residential reablement, Learning Disability day services, Short term breaks, Shared Lives and Supported Living.
Reablement Support
It's so motivating knowing that I am making a difference to the lives of vulnerable residents and enabling them to regain independence – Reablement Worker
Our reablement team are highly experienced, dynamic and progressive.
We are a successful team who have been able to ensure that 75% of our service users have remained independent in their own home without any formal support.
We are also part of a team who were highly commended by the Health Service Journal in June 2018, for improving value in the care of frail older patients.
Our care services are provided in settings such as our care homes (Fessey House & Whitbourne House) or individual homes, where carers have the opportunity to work with older people, those with different types of disabilities, or those who use mental health services.
We are continually looking for motivated, passionate individuals that have the commitment to make a difference and provide the highest level of support and care for our residents.
Housing
We are one of the leading local authority housing organisations in the region. Leading on ambition with an ambitious development £50 million programme over the next 3 years; leading on innovation with new approaches to solving homelessness and new dynamic approaches to managing compliance; and leading on investment with £75 million identified to invest in our housing stock over the next 5 years.