Adult Services, Health & Housing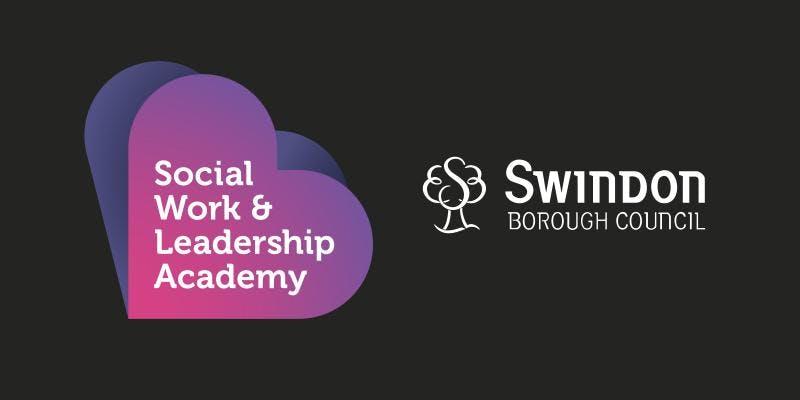 We're committed to helping residents feel safe, capable and confident. And we'll be even better with you.
Expanding, Strengthening, Transforming
At Swindon Borough Council, we are expanding, strengthening and transforming our Adults Services teams to fufil our pledge of ensuring we help people to help themselves, whilst always protecting our most vulnerable residents.
Expanding
We have expanded our Adults Services teams, a reflection of our commitment to providing the best service to our residents & building on our excellent relationships with our partner organisations.
Our Adult Social Care teams comprise of: Older People & Physical Disability, Hospital, Reablement, Safeguarding, Mental Health, Deprivation of Liberty and Best Interest Assessment.
Our expansion included a number of roles at the Great Western Hospital, Swindon, where we have introduced a new working pattern of 5 days out of 7, moving away from the standard 9am to 5pm, Monday to Friday approach to promote flexibility and stronger relationships with our NHS colleagues.
We have recruited a Principal Social Worker, with this role being fundamental to our ongoing investment in the development & professional support of our social work teams.
In addition, we created a MASH (multi-agency Safeguarding Hub),working closely with the Police/Health teams.
Our Assessment and Review team has also been increased to meet demand and embed new strength based ways of working with people to achieve better outcomes for all.
Strengthening
We place the individual and their strengths at the centre of everything we do, this is why we have started the implementation of Strength Based Conversations assessments in all our areas
We have improved our technology, with the ECLIPSE data base being transformed to embed strength based tools in the system, making the important date entry requirements more efficient
We promote collaborative decision making right from the beginning, strengthening our working practices with our residents, our colleagues and our partners.
Transforming
We are supporting a cultural change within the communities we serve, to build on a service that works for everyone, which evolves and is continually refined based on learning. Its focus is community led support, encouraging and supporting residents to help them to help themselves, making sure that in our communities, older people, disabled and vulnerable residents are safe and able to live their lives with as much independence as possible.
Our offer to you
Career development & support via our recently launched Social Work & Leadership Academy
Professional development aligned to the BASW framework
Corporate membership of RIPFA
Access to online practice guidance from TRiX
A supportive & diverse work environment
25 days annual holiday
Eating Out, Shopping and Entertainment discounts
A career average revalued earnings (CARE) pension scheme
For current roles within our Adults Services teams please visit: https://jobs.swindon.gov.uk/homepage/job_search/adultservices
Learning Disability Team
Swindon's learning disability team consists of a group of individuals all of whom work tirelessly to maximise life experience for those we support, whatever their job role.
The team is recognised for its supportive nature and is one that has adapted well to this new way of working, not only for those we support in the community but also towards each other. We are committed to providing good quality supervision and continuing professional development opportunities.
Within the team, we work within a multi-disciplinary framework with individuals living within a variety of settings to maximise their independence and life opportunities. Alongside the completion of Care Act assessments and reviews, this team offers an opportunity to develop knowledge and skills in the areas of capacity, DoLs and court work.
We're recruiting for the following opportunities within the service:
Advanced Social workers
Experienced Social workers
Qualified Social workers
Assitant care manager
Link workers
The successful applicant will have experience of, and a passion to work with, individuals who have a learning disability. Demonstrating a commitment to providing a person centred and strengths based approach to their work to enable individuals to maximise their independence and life opportunities.
For an informal discussion, please contact; Louise Clitheroe (Team Manager) 07818 510435 or Brian Myers (Assistant Team Manager) 07824 081215.
For current roles within our Adults Services teams please visit: https://jobs.swindon.gov.uk/homepage/job_search/adultservices
Hear from our Learning Disability Team members
It was daunting joining a new team
in a time where everyone is working
from home, however I found that
everyone has been accessible and
approachable for questions and
guidance regardless of their role
within the team. All of my equipment
was ready on day 1 so there were no
delays or repeat visits to the office
required.

Abby (Social Worker)
Morale is not overlooked as even in
the turmoil of Covid thought has been
given to team camaraderie with a half
hour social weekly, and a questionable
interactive Christmas Party that
galvanised the gang together. Come
join in the fun, experience meaningful
work with a demographic of adults
with ambition as well as vulnerabilities

Michael (Link Worker into ACM)
I joined the team in the middle of
the pandemic, there is also a lot of
support available from SBC, from
quiz nights to creative challenges and
workshops on resilience etc. There are
also mental health champions to talk
to if needed.

Maddy (Link worker)
I cannot praise my team enough for
their willingness to support, share
their knowledge and experience, their
friendship and laughter. The resilience
and hard work of the team has been
a great role model in my professional
and personal development in the role.
I could fill a note pad with examples of
the great qualities of my TEAM. I will
just say that I am proud to work with a
great array of person centred people.

Steve (Social Worker)
Provider services
Alongside our social work services, we also provide good quality and caring service provision in residential care, residential reablement, Learning Disability day services, Short term breaks, Shared Lives and Supported Living.
Reablement Support
It's so motivating knowing that I am making a difference to the lives of vulnerable residents and enabling them to regain independence – Reablement Worker
Our reablement team are highly experienced, dynamic and progressive.
We are a successful team who have been able to ensure that 75% of our service users have remained independent in their own home without any formal support.
We are also part of a team who were highly commended by the Health Service Journal in June 2018, for improving value in the care of frail older patients.
Our care services are provided in settings such as our care homes (Fessey House & Whitbourne House) or individual homes, where carers have the opportunity to work with older people, those with different types of disabilities, or those who use mental health services.
We are continually looking for motivated, passionate individuals that have the commitment to make a difference and provide the highest level of support and care for our residents.
Housing
We are one of the leading local authority housing organisations in the region. Leading on ambition with an ambitious development £50 million programme over the next 3 years; leading on innovation with new approaches to solving homelessness and new dynamic approaches to managing compliance; and leading on investment with £75 million identified to invest in our housing stock over the next 5 years.