Applying for jobs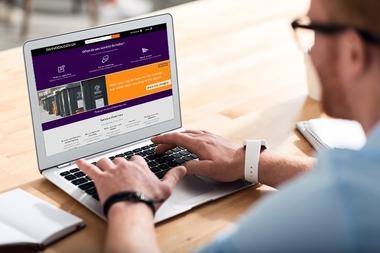 If you've read about our vision and values & think we are a good match for you, the next step is to apply for a vacancy.
Search for our current vacancies using the search tool at the top of the page
Make sure you have read the advert and role profile before applying, to get a better understanding of the role activities and requirements
Once you've found a suitable vacancy, click apply now and you will be re-directed to our candidate application system to make and submit an application for that role
We advise you to have an up to date CV to upload on the application portal, otherwise you will need to complete a full application form. You will be required to complete a full application form for Safeguarding roles.
Making an application
We are committed to undertaking a fair, open and transparent recruitment and selection process
Tailor your application to match the role you are applying for- include specific examples of how you meet the essential and desirable criteria on the role profile- including skills, experiences, behaviours and values
This is your chance to demonstrate how you meet the requirements of the role, so draw on a range of experiences/skills and activities including those outside of work if you feel that they are relevant
Applications close at midnight on the date shown on the vacancy posting
The selection process
Upon the closing date of the vacancy, the recruiting manager will shortlist applications based on the essential and desirable criteria as included on the role profile
You will receive a notification of whether you have been selected for interview/assessment or not upon completion of the shortlisting process
If you are shortlisted, you will be invited to attend a selection event, this normally consists of an interview and could include further assessments such as a presentation or technical test, depending on the requirements of the role. Full details of the selection process applicable to your role will be provided to you in your invitation email.
Disability Confident Scheme
We are proud to be part of the Disability Confident scheme, which means that we guarantee an interview to candidates that consider themselves disabled and meet the minimum requirements of the role.
Pre-employment checks
If you are successful in being offered a role with us, we will ask you to complete some information to enable us to carry out pre-employment checks. This will include reference/s from previous employers/education institutions, a medical questionnaire and confirming that you have the right to live and work in the UK. All of our offers are made subject to satisfactory pre-employment screening.
Disclosure and Barring Service Check (DBS)
If the job you apply for involves working with vulnerable people, or obtaining personal confidential information about them, then we will require a disclosure notification from the disclosure and barring service. If this is a requirement of the role, it will be included in the advert and role profile.
If you require assistance during the application or selection process contact: resourcing@swindon.gov.uk