Social Work & Leadership Academy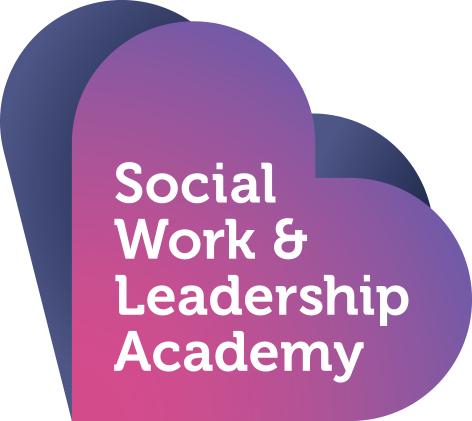 What is the Social Work & Leadership Academy?
The Academy has been created to celebrate the best in professional practice in Social Work and Social Care Leadership.
The Academy represents an opportunity for Swindon Borough Council to demonstrate how we support, develop and value the professional disciplines in Social Work and Social Care through a targeted framework of career development and learning opportunities.
This will help SBC to develop the highest calibre staff with the aim of working with our residents to achieve their full potential.
What we offer?
A competitive salary, clear career progression, support, coaching and mentoring, leadership development and a host of employee benefits including free car parking. Find out more at Swindon's Social Work & Leadership Academy at the Swindon Borough Council website www.swindon.gov.uk.
Different routes into Social Care
University
This route might involve either a 3-year (BA) or 2 year (MA) qualification course, with work-based placements in years 2 and 3 for the BA course, and in both years 1 and 2 for the MA course.
You would be trained as a social worker and could opt to work in either children's social care or in adults social care. The entry requirements and admissions processes for each university may vary slightly, so it is worth checking this out on their website before you apply.
Visit the UCAS website for more information.
Step Up to Social Work
This is a 14-month Government funded programme that sponsors a fixed number of individuals each year to undertake social work training – with a focus on children's social care. You would need to have at least a 2:1 degree (in any discipline), and some experience of having worked with children, young people & families (either paid or voluntary).
You would be paid a bursary of £19,833 each year, whilst undertaking the Step Up programme and would be placed within a Local Authority for your 170 days of work-based experience split over two placements.
Apply for Step Up to Social Work here.
Frontline
This route into social work is aimed at existing graduates or those seeking to make a career change, and operates somewhat differently to the conventional university route. It is focussed on training the individual to work in children's social care.
Following a five-week residential training programme, you will spend two years working in a local authority children's services department, where you will start building your experience by working directly with children & families. The first year qualifies you as a social worker through direct work with children and families. In the second year you will work as a newly qualified social worker responsible for your own caseload, and will complete a fully-funded masters qualification.
Find more about Frontline here.
Social Work Apprenticeship
The Social Work Apprenticeship was approved for delivery in 2018. Working in partnership with the degree provider, an employer and apprentice will follow the course standard over the course of 36 months to achieve the Level 6 qualification.
The apprenticeship covers the same modules as the University route but Social Work apprentices will earn and learn at the same time. Theory will be combined with practice learning within internal placements throughout the course.
Visit the Institute for Apprenticeships website for more information.