Children's Services
Our quality of services has significantly improved over the last 12 months but we are not complacent and our transformation journey will continue, to ensure children receive a consistently good service everyday.
View all jobs in Children's Services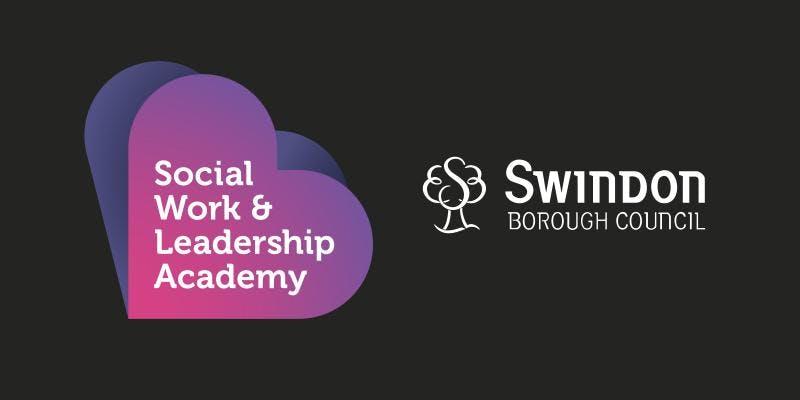 Message from David Haley
- Corporate Director Children's Services
Children's Services is at the heart of our council-wide transformation programme.
About us
There's never been a better time to join our Children's Services teams as following a recent inspection, we've been rated 'Good' by Ofsted (July 2019).
Ofsted recognised that the quality of leadership and management at all levels is an emerging key strength for us here at Swindon and our permanent senior leadership team is ambitious, energetic and assured in the oversight and delivery of services to children and their families.
We're continuing to heavily invest in our Children's Services teams & in you- through a reduction in caseloads and fostering a culture of learning and challenge, to include the launch of our Social Care & Leadership academy, giving you opportunities and support to develop your career.
Becoming a social worker in Swindon can provide you with benefits you won't find elsewhere. At the heart of it all is our desire to promote and cultivate a strong learning culture combined with outstanding leadership and supervision. Here is what you can expect to find when you arrive:​
Early help and community health practitioners co-located with our social workers, providing great working relationships​​

Fantastic relationships with partner agencies such as the police and Swindon CCG​​

Teams located within communities, providing a closer connection to the people we work with​
Like all other local authorities we are experiencing an increase in demand. As an organisation we know our Children's Services have not been good enough in recent years which is why last year we started making big changes across the service to provide the best care for children and great conditions for our staff. This started with us recruiting an entirely new leadership team of experienced, forward thinking managers who are driving changes in the service and we aim to be one of the best Children's Services in the country. Some of the improvements include:
Multi-million pound investment into Children's Services at a time when authorities all over the country are cutting budgets
Significant restructure creating smaller social worker teams with better supervision, smaller case loads, and more opportunity for CPD
Developed an exciting learning and development programme based on outcome focussed practice, risk assessment, permanencey planning and developing supervision skills, to support our Social Workers to be the best they can be
New intuitive IT system to cut down on desk time and make mobile working the norm
A separate 'Children Looked After' team to make sure we provide the best service for children in care
Our offer to you
We recognise that getting the best outcomes for our Children means getting the best from you and we have listened to what our Social Workers most value.
As a result, we are delighted to launch our revised offer, to include:
£3000 "golden hello" payment after 1 years' service
Retention payments of £2000 after completing 2 years' service and a further £2000 after 3 years' service
Relocation allowance of up to £8,000 (eligibility criteria)
Competitive salaries
Free car parking at our central Swindon campus
A career average revalued earnings (CARE) pension scheme
25 days holiday (plus bank holidays) rising to 31 days after 10 years' service
Leisure and Legal Services discounts
Eating Out, Shopping and Entertainment discounts
Flexible working
*Note that the above payments will only be applicable to Social Work roles in core service teams at the following levels: Newly Qualfied, Qualifed, Experienced, Consultant, Senior Practitioner, Assistant Team Manager, Independent Reviewing Officer and Team Manager.
Our commitment to your development
Swindon Borough Council provides fantastic support and progression for any social worker from newly qualified to experienced.​
We are dedicated to ensuring that you can progress your continued professional development and access training and learning opportunities linked to the BASW competencies for career progression.
We have recently launched the Social Work & Leadership Academy. The Academy has been created to celebrate the best in professional practice in Social Work and Social Care Leadership. The Academy represents an opportunity for Swindon Borough Council to demonstrate how we support, develop and value the professional disciplines in Social Work and Social Care through a targeted framework of career development and learning opportunities.
We want to bring the best and brightest into social work and give them the training and development they need to succeed in this highly complex work. We want to make sure that children's social care services are places where excellent social workers is nurtured and talents of social workers are harnessed to the full.
Hear from our social workers
We recently surveyed our staff to find out what they thought about working here. Here is what they said:
I'm making a difference to vulnerable people while being valued and invested in as a worker and working as part of an enthusiastic and motivated team
I like the support that my colleagues give one another. I work with some really nice people. I have a really knowledgeable line manager, who is able to pass on her knowledge and good practice
The team of people I work with are fantastic. Working with children and families is hard but very rewarding. Knowing you can make a difference to a young person's life is incredibly motivating.
My Role
- Fiona Francis
Principal Social Worker - Children's Services
My Role
- Sharleen McIntosh
Assistant Team Manager - Children's Services
My Role
- Holger Alsmeier
Social Worker - Children's Services
My Role
- Annie Morcumb
Social Worker - Children's Services
About you
Your aspirations should be limitless and you will be as determined and passionate about Children's Services as we are.
As a local authority we will continuously drive forward improvements in our services and we want our Social Workers to be part of our transformation, contribute to improving the safeguarding of our children, and we will make sure you have the full support network and training to do it.
Our teams are ambitious and proactive and we are looking for people who will share that ambition and be a part of our journey.