Children's Services - Letter from DCS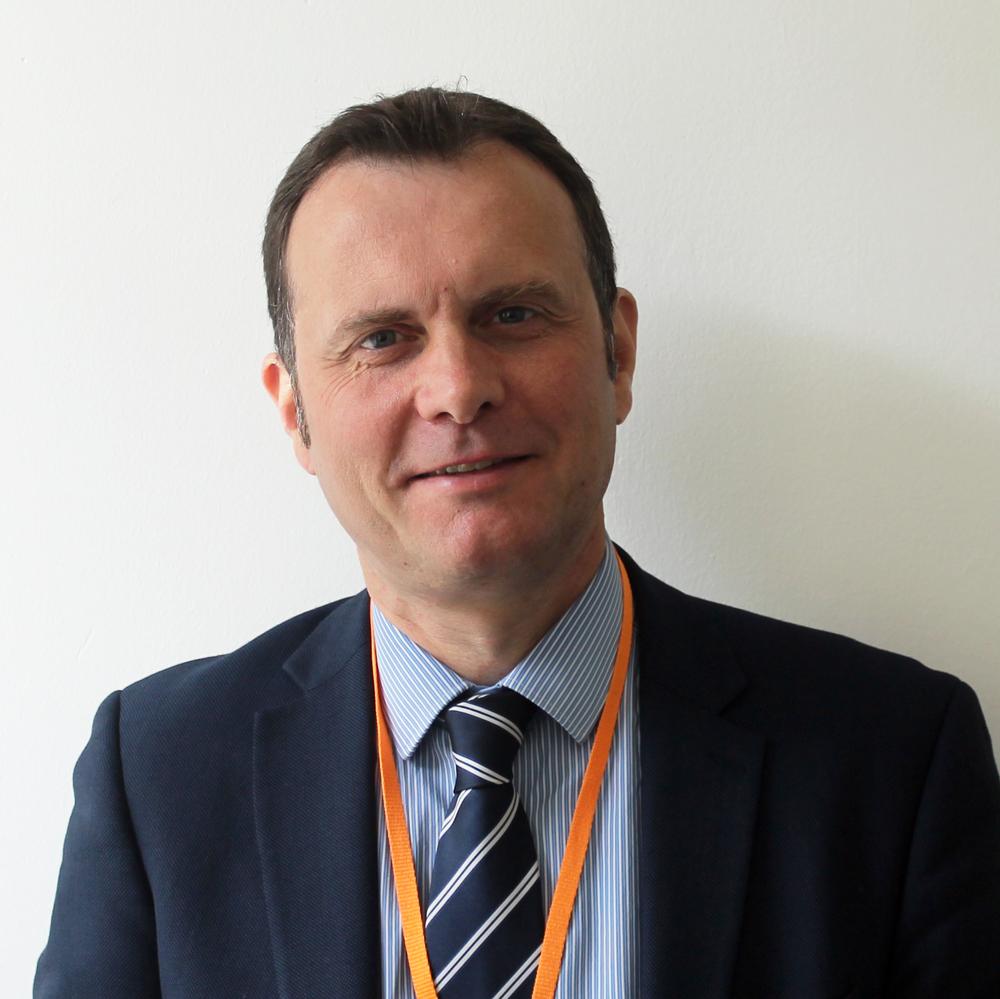 David Haley - Corporate Director Children's Services
Dear applicant,
You'll be reading this letter because you're seeking your next senior leadership opportunity and an advert has piqued your interest. But why here in Swindon?
I have been in post for about three and half years now as Corporate Director for Children's Services. The Directorate has a wide profile of responsibilities, which gives plenty of opportunity to make a big difference to the quality of what we offer to the children and young people of the Borough and what we can help them achieve. The Borough is home to around 220,000 people and 50,000 children and young people with a diverse range of backgrounds, interests and experiences. It is a growing, regenerating and thriving town and one, which provides much opportunity to develop and further your career.
Our elected members have set out a strong ambition and direction for Swindon in their pledges and priorities. We are clear that our priority over the next two years is to ensure the Council becomes modern, efficient and effective. This will allow us to progress the Council's 2030 vision, giving residents greater opportunities to live safe, fulfilling and independent lives and an improved experience of interacting with the Council. Elected Member interest and support for Children's Services is very strong.
In the last couple of years elected members have provided significant investment to children's services to enable us to bring about significant improvement. The Director of Children's Social Work post will make a critical contribution to continue to lead and manage the next phase of our improvement journey as we live out our vision of 'one children's service, consistently good every day and onwards to outstanding'.
There are good relationships across the Partnership and there have been significant improvements to the Swindon Safeguarding Partnership for both children and adults, over the last 2 years. There is further work to do to strengthen partnership working and to maximise the alignment and impact of stronger multi-disciplinary work.
Ofsted rated the Council's Children's Services as Good in July 2019. This was an endorsement of the team's hard work and commitment to deliver the best services for our children and young people. A recent focused visit in December 2020 confirmed that the Council has delivered effective services during the pandemic and has continued to strengthen the quality of practice and outcomes for children.
In the same way we are working hard with our partners to deliver the eight priorities in the Written Statement of Action (WSOA) following the inspection of the Local Area's SEND provision in November 2018. The SEND Strategic Partnership Board has recently approved the Local Area SENDI Strategy to 2023 and we are now working to a transformation plan that will deliver the Strategy. The Council has invested over a million pounds to increase capacity in the SENDI team and a restructure that took place a year ago is embedding improved performance.
Children's services has embraced a disciplined and relentless approach to improvement delivered with rigour, pace and well embedded quality assurance processes. Continuous improvement is recognised by each of us and integral to guiding our day-to-day operations and delivery.
The Corporate Management Team has set out an exciting strategy for the next 3 years that will enable us to be one of the best Council's in the Country. The Strategy is underpinned by an intention to meet the needs of the people of Swindon through the earliest intervention and prevention delivered through crosscutting themes: place based working, strengths based working, transitions from child to adulthood and commercialisation. Sue Wald, Director of Adult Services and Housing, and I are leading on the first three crosscutting themes and Mick Bowden, Corporate Director: Finance and Assets is leading on commercialisation. As a member of the Extended Management Team, you will play an integral role in delivering the crosscutting themes and make a valuable contribution to the senior leadership of the Council.
Hopefully you are excited by the opportunity and challenge offered by this leadership role in Swindon and it will appeal to the skills, qualities and track record you can bring.
To apply for the Director: Children's Social Work: https://jobs.swindon.gov.uk/director_childrens_social_work
To see what you will get in return, please visit our rewards and benefits page: https://jobs.swindon.gov.uk/info/35/rewards_and_benefits
You can view our vision, priorities and pledges here: https://www.swindon.gov.uk/info/our_priorities_and_pledges
I look forward to receiving your application.
Best wishes,
David Haley