Learning & Development Team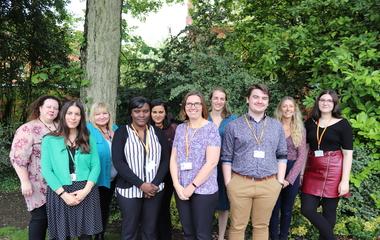 The Learning and Development and OD services were centralised at SBC in 2019, this signalled real pace change in moving towards a one Council approach to making the best use of funding and innovation within the L&D and OD areas. In addition to rebranding our e-learning, we have delivered nationally recognised leadership development programmes, begun work on creating our Social Work and Leadership Academy for our Children's and Adult Services and delivering bespoke team development initiatives.
"I thoroughly enjoy my job because I have the privilege to work alongside so many different teams across the organisation and be part of an ever changing organisation" Rebecca Clinton, Organisational Learning Manager - Learning & Development Team
We have created a pool of qualified performance coaches to support the organisation in its continuous improvement journey and are well on our way to meeting our Public Sector Duty within the Apprenticeship Levy, with Apprentices from level 3 to degree level 7 programmes. We have an ambitious portfolio of research and activity in the coming year, which sitting within a multidisciplinary HR and OD service, we are able to ensure is woven through all the other key aspects of our people strategy.