Clare Deards - Director Adult Services
Clare Deards - Adult Services
How long have you worked here?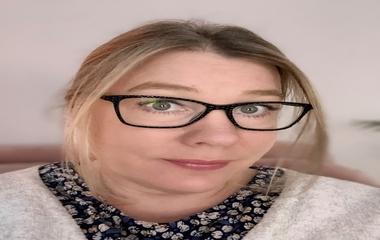 I have worked for SBC for 5 years; 4 and half years as the Head of Social Work, and the last 6 months in the Director of Adult Services role.
What attracted you to work here & what do you enjoy about your role?
As a Registered Social Worker, passionate about the professions values and the difference strength-based approaches can make to people, I was attracted to come to work with Swindon Borough Council, as the Head of 'Social Work'. I felt that having a lead for the Social Work profession in the senior leadership team evidenced Swindon's commitment to the profession and its workforce.
Now it is Swindon Borough Council's commitment to Strength Based practice and its focus on continuous improvement that I enjoy most. The Adult teams are provided with the training, tools and processes to ensure that they can deliver excellent strength-based services in real partnership with people.
Your ambitions for the future?
My ambition is to see Swindon Borough Council working in and with its communities, recognising and celebrating strengths, co-producing services that enable all people to lead their best lives.
A bit about you personally- any hobbies, favourite travel destinations etc
When not at work I like to read, play guitar, listen to music and enjoy time with our three grownup children and our two young Grandson's. We succumbed to a lock down puppy in April 2021, so 'Beanie' our Beagle Pup manages to use up every last minute of any spare time left!