Ashley Peachey - Licensing Officer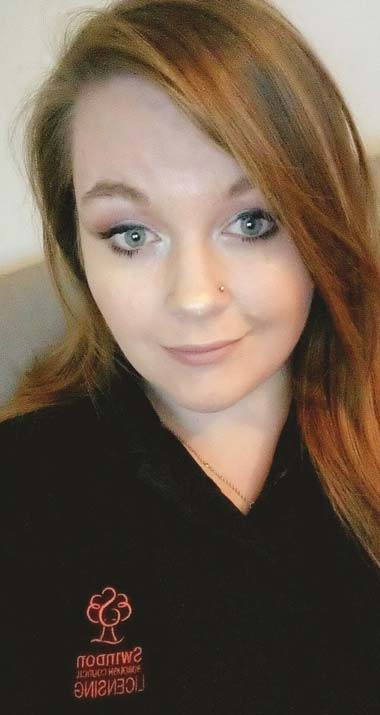 Tell us about yourself
I have been working for the authority since August 2011, when I started as an apprentice. Within my first two years I completed my Level 2 and Level 3 in Business and Administration. I worked in the business support unit, where I covered the administration for a wide range of service areas. In 2013 I was given the opportunity to expand my knowledge in licensing. In 2016 I had my daughter and, when I came back from maternity leave, I was successful in getting a licensing officer job. Ever since then I have gone from strength to strength in my specialised field.
What attracted you to join SBC?
The apprenticeship was a great opportunity. I have now been working for the council for seven years and have now been in my current role as a licensing officer since July 2017.
What do you most enjoy about working here?
I enjoy a culture where you're encouraged to learn and to push yourself. There is always opportunity to expand your knowledge in your role and also work with a wide range of different people and organisations.
Describe a typical day in your role
As clichéd as it sounds, there isn't a typical day in my role. We cover such a wide range of things such as licences, health and safety and public safety, that no two days are the same, from premises licensing to skin piercing and tattooing to event safety. I don't know what each day will bring and that's exciting.
What motivates you at work?
I've found a career that I genuinely enjoy and find myself striving to always better myself in my field of expertise. My daughter makes me strive to be better and to push myself as much as I can. The best motivation is that I enjoy my job.
What do you like to do in your spare time?
I spend my spare time with my two-year-old daughter. From messy arts and crafts days at home to going on adventures on days out. She also likes to correct my make-up - her particular favourite is her version of a 'Tiger'. I have an absolute passion for tattoos and all kinds of invasive treatments. I am halfway through getting my sleeve done, which currently has a rhino and a leopard. I will be getting an elephant done at my next sitting.
Where is the best place you have visited?
The best place I've visited is South Africa. I was born there and lived there until I was six. During that time we visited a number of amazing places. We visited one safari conservation park where you could go into the enclosures with baby lions and hyenas. At the young age of five, I didn't quite understand that you shouldn't run whilst around baby lions as that entices the chase, I was then nipped on the back of the leg by the most adorable lion cub. Rest assured, there were no injuries and no blood drawn.
Who are your dream dinner guests?
My dream dinner guests are Ryan Reynolds in the character of Deadpool, Zak Bagans from Ghost Adventures and Tim Minchin.
What is your favourite film or book and why?
My favourite film is Rock of Ages. I have been told I have an old head on young shoulders and I have a huge love for 80s music. This film showcases a few of my favourites.
What are your ambitions/aspirations?
My career aspirations are to continue to move up in licensing.